Visual Arts
Paintings
Photography
Sculpture
Performance
Events
Parties
Printing
Framing

Home
Gee Douangjan
Thailand's emerging artists

Bangkok Jan 20, 2001
Walking down the soi (alley) to my guest house today, I noticed the work of Gee Douangjan in the Dong Dea Moon bar. Curious, I walked in and wandered upstairs where, lo and behold, Gee was hanging new work to replace ones he had sold. We got to talking and soon we were off, together, to go to an art opening/performance across the river to meet up with his other artist friends. Turns out that these group of friends are Bangkok's version of the DaDa/Picasso group of the early part of the last century. I'll tell you more about this later but for now, this is about Gee.
Gee, 35, former architect, former bar tender is now a full time artist who had his beginnings on the street, here in Bangkok. He's been discovered many times by folks who see his tallent, including the owner of Dong Dea Moon and now me.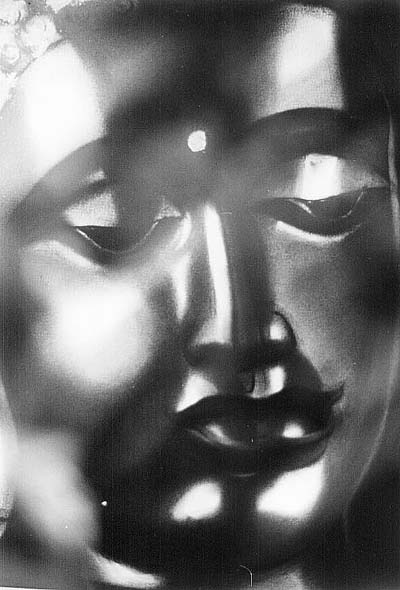 Black and white, charcoal buddah images are his favorite and it shows. Often accented with touches of gold leaf, this traditional image is made modern by his technique and personal technique.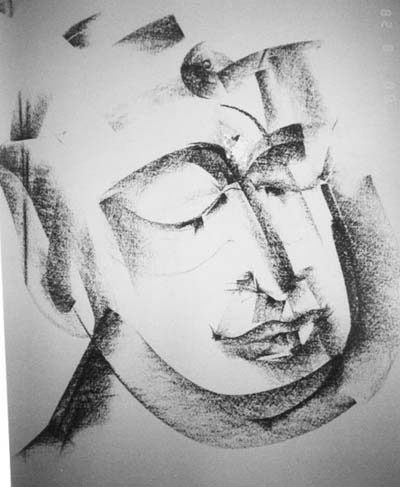 His mastry of expression conveys calm and quiet pleasure with an indescribable intensity that is enchanting.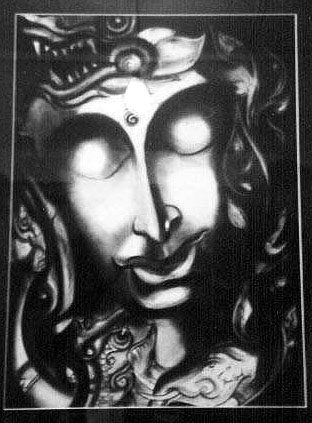 His work with oil is also excellent. Employing a totally different technique, the emotion is altered but equally intense.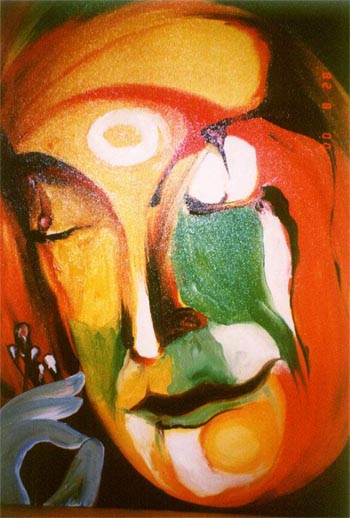 And finally, his work with water color is his own. Unlike the plethora of highly skilled water colorists in Thailand, Gee has found his own expression with the medium and maintained the integrity of the intensity he brings to all his work.