Visual Arts
Paintings
Photography
Sculpture
Performance
Parties
Printing
Framing

Home
Events
Artists
Saigon
Saigon is an old city. It is now part of Ho Chi Minh City. The people are friendly and lively and love life. Saigon has much to offer. The most popular traveler area of Saigon is bustling with resteraunts, shops and hotels.
There is an active Art industry. For $20 - $100 you can get an amazing reproduction of one of the worlds greatest paintings.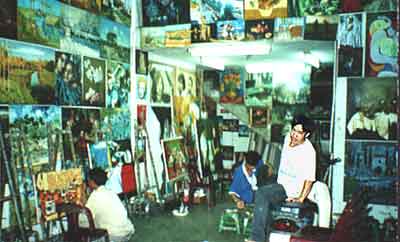 In addition to the bustling motorcycles and market mahem, the night life is varied and wild.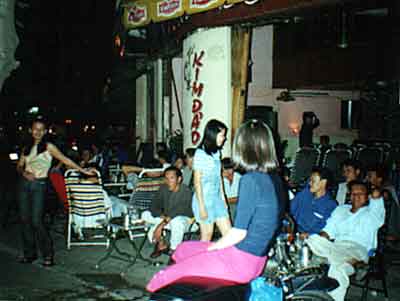 In the day, the darker side of life is visible. Anyone who helped the Americans in the war is discriminated against. There are no jobs, there is no welfare. This is the only life many of them can bear: