Dot Com Zombi
Computer Smashing
Justin Herman Plaza

Images of Revenge
Photos by John Farnsworth.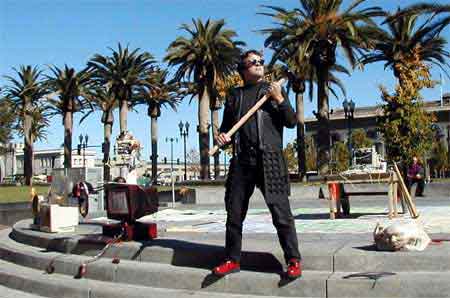 This was the gist of the scene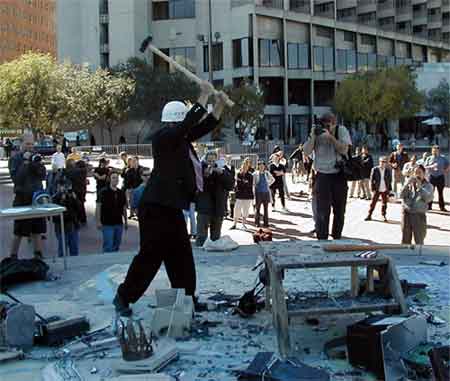 And this is the sort of careful preperation undertaken in the name of litigation prevention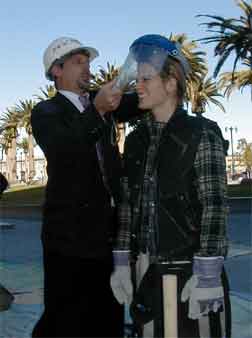 This is a zombi enhanced workstation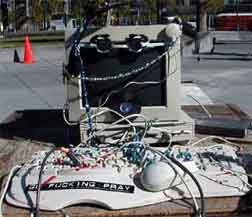 And this was it's fate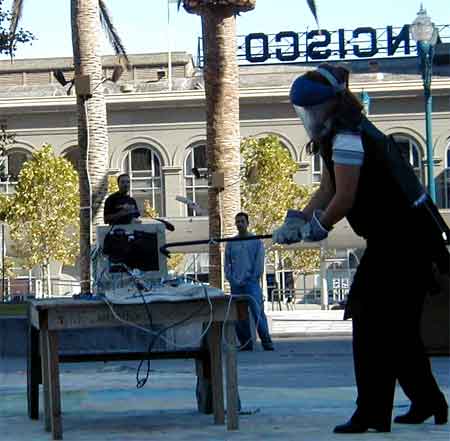 This modle was designed and produced by DC Spensley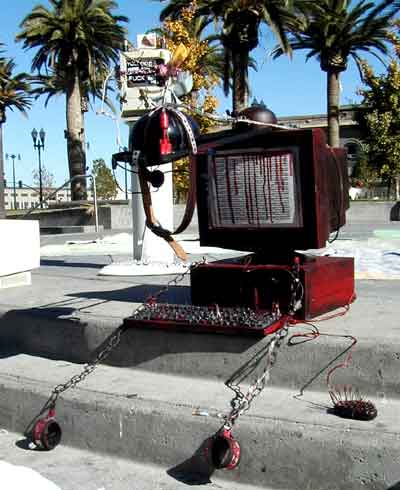 Notice how enticing this computer is. Notice the reaction it evokes...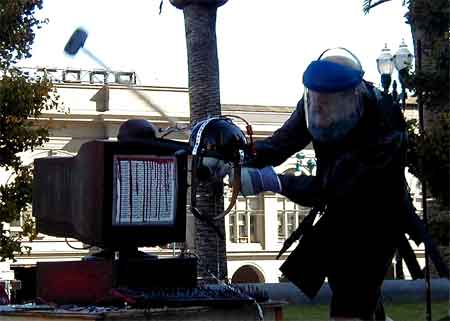 This is a computer that made me mad enough to want to smash it.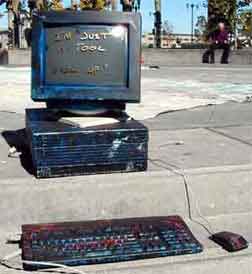 This one was enhanced by Lars Berg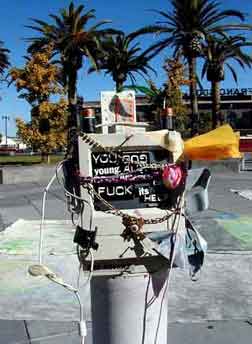 And this is an interFACE worth smashing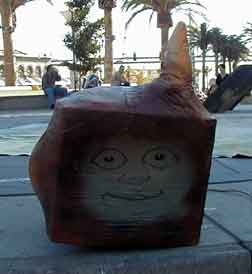 Dierdre's interface required inflating before giving it the re-boot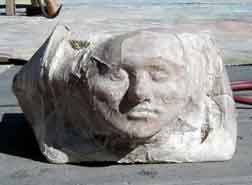 Dan Das Mann's crowning masterpiece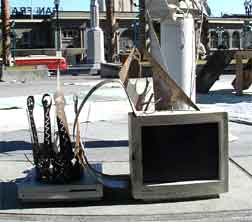 And this is where art, politics and community meet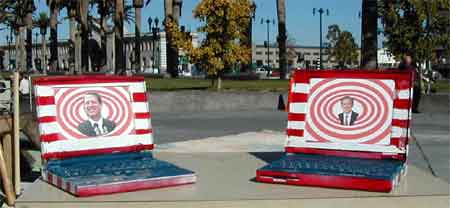 Our photographer held a candle light ceremony the previous evening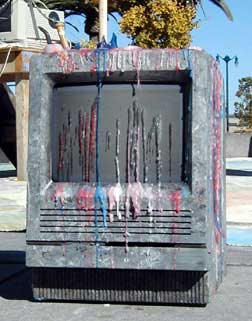 The fate of all our efforts